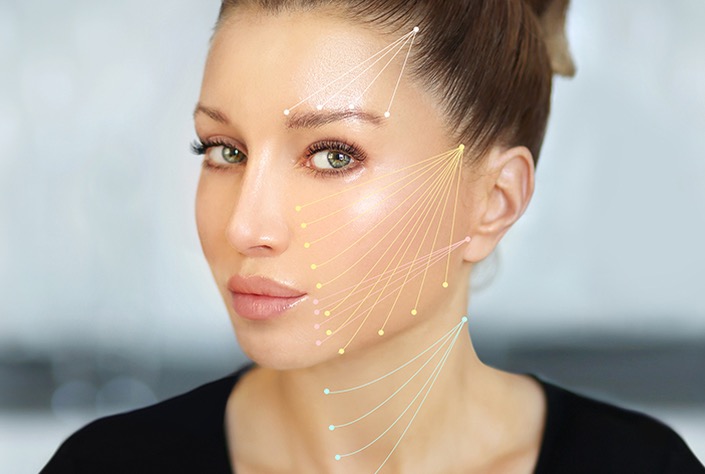 PDO Mint Thread Lifts
The PDO Mint Thread lifts is a non-invasive treatment for facial sagging with instant results and very little to no downtime. Restores lost facial volume and lifts drooping and sagging skin.


Our Treatments
The new generation PDO absorbable revitalizing threads are very different to the older type of threads. There are different types of threads with two aims- one to suspend or reposition the skin and the other simply to thicken stiffen and revitalise thin skin.
These new absorbable threads have the advantage of dissolving within 9 months, yet still maintaining the revitalizing effect for several years to come before another procedure is considered. Another advantage is their cannula insertion as it reduces the risk of bruising. A revitalizing thread lift with these new generation absorbable threads is an effective and cost-conscious way to achieve the desired result without scarring and with a minimum of downtime.