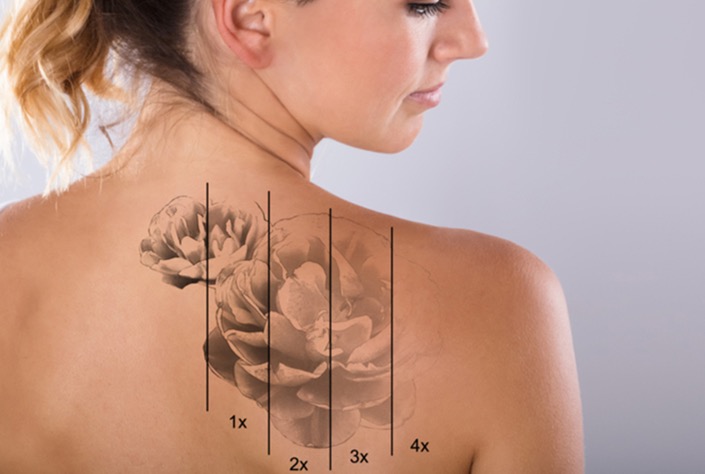 Laser for Tattoo Removal
Decorative tattoos have a history dating back at least 5000 years. The desire to remove them has existed just as long. Laser Tattoo Removal permits the removal of most tattoo inks with a very low risk of scarring.

Red inks and dark coloured Indian ink tattoos respond the best to laser tattoo removal, whereas bright green and paradise blue colours are most difficult. Our system, a Q-switched NDYag laser, is particularly advanced in the removal of dark blue, black and red inks. Earlier attempts to remove tattoos have had less than desirable results, leaving behind scars in place of the tattoo. Q-switched lasers can significantly lighten or remove many tattoo inks but best results are achieved by 8 or more treatments.