Meet our Team
Transform Clinic has over 30 years' experience in appearance medicine.
We are based in Christchurch and offer services throughout New Zealand.
Dr. Ian S. Little
Doctor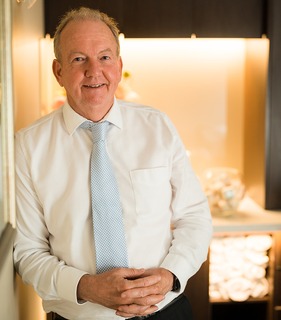 Over the last 30 years, Dr. Little has become one of New Zealand's most experienced practitioners in Appearance Medicine and the treatment of varicose veins, a speciality he practices full time.

After completing his medical training in Dundee, Scotland, Dr Little worked in many countries in a variety of specialities, his initial vocational speciality was in Family Medicine. This may be responsible for the great empathy he has with his patients. He arrived in New Zealand in 1988 and settled in family medicine in Wanganui. However, through his work in London for a group of Harley Street cosmetic surgeons he had developed an interest in procedural medicine and in particular, cosmetic medicine. He is one of the first doctors to introduce collagen injections for wrinkle treatment and lip enhancement and one of the first, if not the first, to perform botulinum toxin treatments in New Zealand. It is an area of medicine he finds very "positive and rewarding". "I get tremendous enjoyment from my work because people are grateful for what I do - It's like you are giving them something really special". Appearance medicine greatly enhances the options for those seeking an improved appearance. Ian trains nurses to perform cosmetic injectables and spends more of his time now on procedural phlebology- the treatment of varicose veins.

Dr Little is a fellow of the Australasian College of Phlebology, he attends many national and international conferences and workshops to keep him updated on latest thinking and techniques. His expertise in varicose vein treatment is recognised and covered by all major health insurers in New Zealand. (Medical criteria in each individual needs to be met for prior approval of treatment)
Katie McIndoe
Appearance Medicine Nurse - Merivale, Ashburton and Timaru
Katie is a registered nurse with a beauty therapy background. Katie completed her training at the National School of Aesthetics in 2008 and went on to complete her Bachelor of Nursing degree at Christchurch Polytechnic in 2013. Katie joined our team in the Riccarton clinic in early 2015 and now owns and works from her own Transform Clinic franchises in Merivale, Selwyn and Timaru. Katie can perform a wide range of treatments including: dermal fillers, botulinum toxin, Profhilo, platelet rich plasma treatments, Photodynamic therapy and Fotofacials. She is passionate about doing her utmost to help clients make the most of their natural beauty.

To book with Katie, go to: https://www.transformclinic.co.nz/Book-Merivale-Selwyn-and-Timaru
Jo Noordanus
Appearance Medicine Nurse
Jo is a senior Registered Nurse has been working with us in Christchurch since 2003. Jo is one of our most experienced Laser Nurses, providing training for new staff with the several laser machines we have. She lives by the Rules of Sun Protection: Hat, Glasses and Sunblock.

She graduated Southland Polytech in Invercargill in 1993. Her background is in Paediatrics and has also worked at the Child Cancer Unit in Christchurch before starting here.
Carmel Tait
Appearance Medicine Nurse
Carmel graduated as a nurse in the UK and is originally from Ireland. Having worked in London, Sydney, and New Zealand, Carmel has over 20 years' experience in many specialities. At Transform Clinic, Carmel is an experienced appearance medicine practitioner specialising in all cosmetic injectables such as anti-wrinkle, dermal fillers and Profhilo®, medical-grade laser treatments, IPL, and platelet rich plasma treatments.

Carmel is a firm believer that the consultation is key to a great treatment, almost more so than the treatment itself! In your consultation, Carmel takes her time to really get to know you and what you'd like to achieve, as client happiness is of upmost importance.

Although Carmel specialises in a range of treatments, she is truly passionate about Profhilo® for improving skin quality, and thoroughly enjoys any opportunity to enhance cheeks and lips using high-quality dermal fillers.
Cherie Beck
Registered Nurse
Cherie graduated in 2003 from Christchurch Polytechnic with Bachelor of Nursing Degree and has 17 years experience in various nursing specialties including oncology and Endoscopy. Cherie is passionate about making our clients feel and look their best.
Tracy Leach
Beauty Therapists
Tracy is a fully Internationally Qualified Beauty Therapist in Cidesco and Itec. She qualified firstly as a Massage Therapist in 1999. She then spent 2 years working overseas on cruise ships. She returned to Graduate from the National School of Aesthetics in Beauty Therapy in 2004 and has been with our team at Transform for the past 13 years.
Jenna Richards
Appearance Medicine Nurse
Jenna is an appearance medicine nurse specialising in cosmetic injectables, IPL skin rejuvenation, dermal needling, Platelet Rich Plasma (PRP) and Fotona Laser treatments. 
Charlotte
Appearance Medicine Nurse
Charlotte is an appearance medicine nurse specialising in cosmetic injectables, IPL skin rejuvenation, dermal needling, Platelet Rich Plasma (PRP) and Fotona Laser treatments. 
Denise Brown
Receptionist
Jenny Little
Managing Director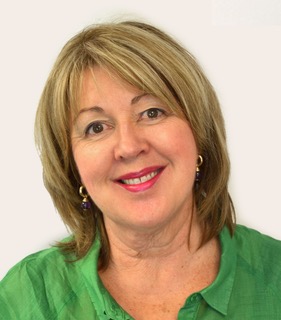 Jenny, RGON, PG dip Heal Sci (Otago), is the managing director of Transform Clinic and is a registered general and obstetrics nurse. Jenny has worked as the managing director since Ian and herself opened Transform Clinic together in 1997. At Transform Clinic, you may see her time-to-time covering the front desk and occasionally accompanying Dr Little as nurse for medical procedures.
Outside of work, Jenny is passionate about her family and is a proud mum to her three children.
Anna Little
Marketing Manager
Talk to us today!
Are you wondering what treatment to choose and what to do?
Feel free to ask us questions!
It is our mission to have you absolutely delighted with natural looking results.