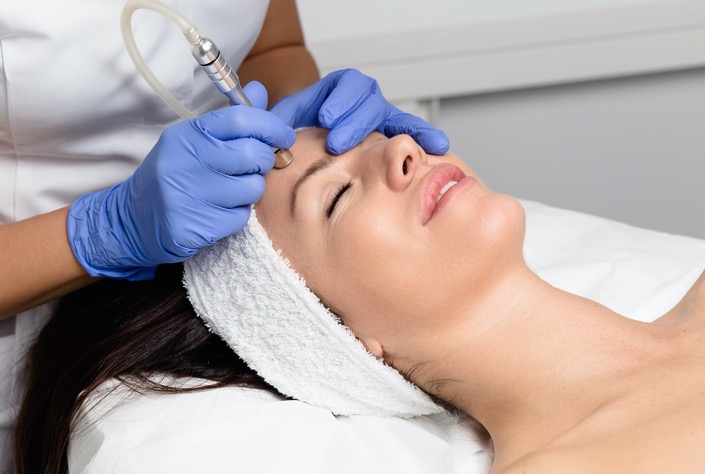 Microdermabrasion
Rejuvenate your skin and reveal your vibrant, younger-looking complexion with a microdermabrasion facial. Our non-invasive resurfacing treatment gently exfoliates dead skin cells, reduces pore congestion, and improves overall skin texture & tone.

Treat fine lines & wrinkles, sun damage, acne scarring, and other skin-related concerns with deeply penetrating crystals and advanced vacuum technology.

A microdermabrasion treatment involves a diamond tip gently gliding over the skin, in combination with a light vacuum suction.