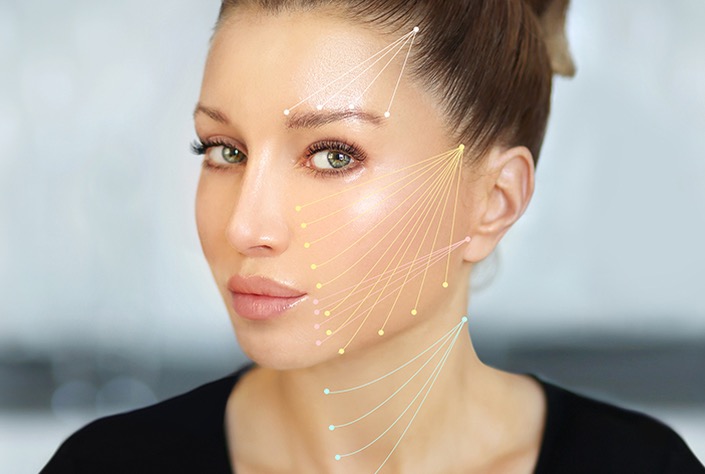 PDO MINT™ Threads
The PDO MINT™ Thread lift is used to lift sagging skin and restore lost facial volume.
What are PDO Threads?
PDO Threads are absorbable threads made from polydioxanone (PDO) used to lift skin instantly and stimulate collagen production. In just under an hour, this minimally invasive non-surgical treatment (MINT) will have you looking and feeling younger.
What are the benefits of a PDO thread lift?
PDO thread lifts are used to instantly restore skin elasticity and contour the face for a younger look. Though they have a wide range of applications, the most common benefits of PDO thread lifts are:
Higher, heart-shaped cheekbone contour
Improved eye contour / fox eye lift
More defined jawline
Softer smile lines / nasolabial folds
Softer eyebrows
Smoother neck lines
How it Works
We'll identify areas of sagging skin and determine where each thread needs to be placed.

Local anaesthetic is applied to the treatment area for a pain-free experience.

Using a cannula, the doctor will insert the PDO threads underneath your skin.

The threads are then moulded into place and tightened. The threads latch onto skin tissue to achieve the desired lifting effect.

You'll begin to notice results instantly, though some mild bruising & swelling may remain for up to 2 weeks. The threads will dissolve in roughly 9 months but results will last for years to come.