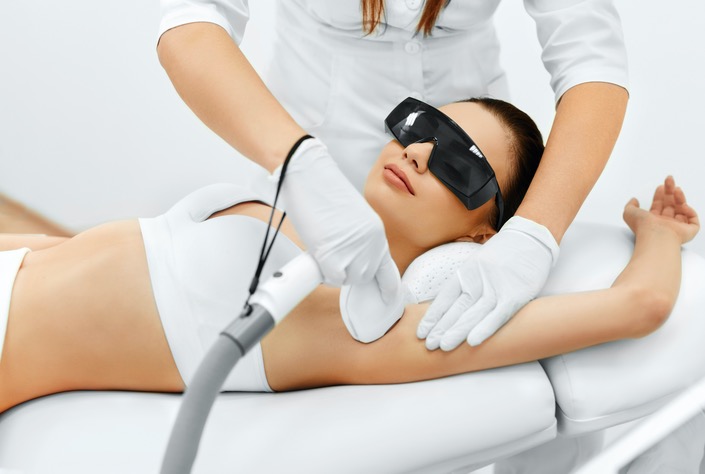 Laser Hair Reduction
Dr Little was the first in New Zealand to treat unwanted hair using laser technology in 1996. Now this popular treatment has continuously evolved to be even more efficacious.
Using the most advanced technology, our experienced Nurses will ensure the best possible result for you.


Our Treatments
There are many different lasers available and we have spent some time analysing all the options of lasers and intense pulsed light (IPL) machines and concluded that our Lasers (Coolglide and Fotona) offer the best possible results for deep hair follicles and olive skins. They have longer wavelengths than most other lasers and therefore penetrate easily to the depth of the hair follicle.
Most other Medi-Spas appear to be agreeing with us in that the Coolglide now outsells many other hair removing lasers in the United States. Our Aurora Elos system (similar but better than an "IPL") is your best option for lighter coloured hair.